FEDERAL CRIME & GOVERNMENT INVESTIGATIONS LAWYER IN NORFOLK, VA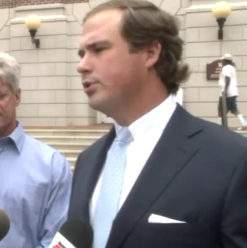 Given the severity and complexity of federal criminal investigations and prosecutions, anyone charged with a federal crime -- whether a misdemeanor or felony -- should retain an experienced federal criminal trial lawyer. If you hire our firm, you will have the personal attention of S.W. Dawson, Esq.
As an experienced federal criminal defense attorney, Attorney Dawson can also review a potential client's case and provide a "second opinion" about the strength of the government's evidence or the viability of certain offenses before the person pleads guilty or decides to go to trial. Attorney Dawson can step in and assist the lawyer who is currently representing the client, or take over the case entirely if that's what is best for the client. In addition to our successful trial practice, we also assist clients in appealing wrongful convictions in federal court.
If you need a federal criminal defense attorney with a history of successful results, and you are located in the following counties of the Northern Neck of Virginia: Lancaster, Northumberland, Richmond County, Essex, Middlesex, and Gloucester, please contact our firm and discuss your case with S.W. Dawson in complete confidence. Federal indictments can even be avoided if dealt with in a professional manner by a lawyer with a proven track record.