SPECIAL MATTERS ATTORNEY IN NORFOLK, VIRGINIA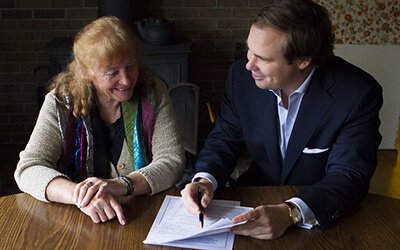 Not all legal matters fit nicely into a certain category. Mr. Dawson occasionally represents clients on matters that require a great deal of specialized attention. Examples of such matters may include:
Seeking to have a loved one or friend released from prison. Mr. Dawson has successfully advocated for clients who have been wrongfully incarcerated through the filing of Pardon Petitions addressed to the Governor of Virginia. You may have options you hadn't heard about before.

Either defending against or prosecuting civil claims for monetary damages. Attorney Dawson has successfully represented clients involved in business disputes, property disputes, malicious prosecution lawsuits and constitutional rights litigation.

Domestic Relations and Family Law. Perhaps no area of the law is more contentious than matters surrounding marriage and the custody and/or the monetary support of children. Attorney Dawson has successfully represented clients all over Virginia when the stakes are at their highest.

Title IX Allegations and Investigations. Nothing is more frightening than sitting in front of a handful of school or University administrators in a quasi-criminal proceeding who know nothing about the law. A good lawyer is probably your only hope if you find yourself in this situation.

Expungements and/or Sealing Records. Mr. Dawson is always happy to help clients rid themselves of false criminal charges, the paper trail of which may linger indefinitely if not properly addressed.

Petitions to Restore Firearm Rights. Many people do not realize that you must petition the Circuit Court in the jurisdiction where you reside to restore one's Second Amendment Rights, EVEN if your other civil rights have already been restored by the Governor. Mr. Dawson can help you restore all of your rights, as if they were never taken away.
Call S. W. Dawson today if you are located in the following counties of the Northern Neck of Virginia: Lancaster, Northumberland, Richmond County, Essex, Middlesex, or Gloucester, for assistance with your special legal matters.