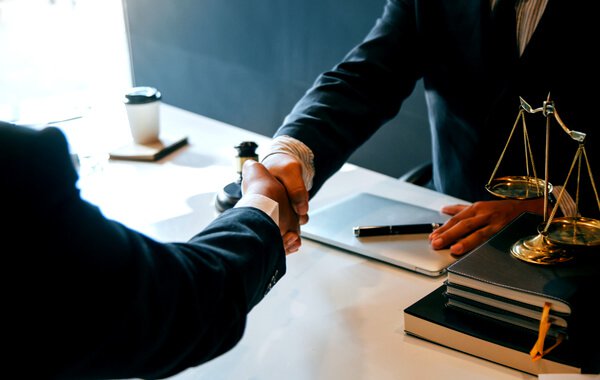 GOOD DEFENSIVE LAWYER
If you are in search of needing an attorney to defend you in court, look no further. Mr. Dawson has provided exceptional defense for me on multiple occasions. He has gone as far as traveling to northern Virginia to represent me. He is able to provide an insightful strategy, while adequately preparing you to have the best legal defense in court. He will fight for you to have the most the favorable outcome, given the circumstances of the case. For example, he successfully defended a possession charge to which I was found not guilty and had the case dismissed. On another occasion, I was charged reckless 95+mph. Both charges were misdemeanor offenses with possible jail time. And through technicalities that would've easily been overlooked by an attorney that isn't thorough, we won in court. His litigation skills are exceptional to none. He is a well seasoned veteran with knowledgeable experience. A heavy hitter in the courtroom. His office staff are great to deal with as well. I would highly recommend his services to anyone in need of defense or legal counseling.


-ANONYMOUS
---
INNOCENT MAN CLEARED OF MURDER
Watch S.W. fresh out of law school successfully defending Dahson Iraldo in his first murder case!
-DAHSON IRALDO
---
VERY HELPFUL AND REALISTIC!
We hired SW Dawson to help with a legal issue that happened on the navy base. Working with him from Florida, he helped make this issue as smooth as possible. I would highly recommend him!


-MELISSA
---
COURT
I had to go to court for reckless driving and I was in full panic mode. I was facing possible jail time, and Mr. Dawson was straight forward, nice, and professional. I am very happy with how everything turned out!
-KELSEY
---
IF YOU NEED SOLID REPRESENTATION, DAWSON IS YOUR MAN!
I've had a great experience with Dawson. He has helped me immensely with direction on my case and I would absolutely trust him to represent me in court! If you're reading this Dawson, thank you for your help and your time!


-PAUL
Mr. Andrews was seized without cause and subsequently arrested. Upon being confronted with overwhelming evidence that Mr. Andrews should have never been approached by the police, the Norfolk Commonwealth's Attorney's Office continued in its prosecution of Mr. Andrews. S.W. was able to convince the judge that the case should be dismissed!
-DAWSON ANDREWS
---
FAST, AND PROFESSIONAL
Mr. Dawson is an amazing attorney. He has great communication and never leaves you in the dark regarding your case and it's progress. He handles your issue as fast as he can. In fact, Mr. Dawson handled our issue in less than two months; without us having to go to court. After our consultation, he jumped right on getting resolution for us. Our family highly recommends him and would seek his counsel again if the need arises.


-YVETTE AND MAYA
---
A LAWYER THAT HANDLES THE JOB
he is very prompt and professional. most lawyers take forever to go to court. he gets the job done. i just started my case and he has already been to court several times.


-ADRIENNE
---
PHONE ASSISTANCE
Though Mr. Dawson was unable to take our case, he was quick to respond and took time to listen and educate about our best possible legal recourse. I would recommend this lawyer to anyone and just wish there was a way to utilize his services ourselves. Thank you Mr. Dawson!


-BETH
Ms. Bishop was the victim of a hasty and sloppy investigation which ultimately led to her arrest on very serious charges. After a more thorough investigation at S.W.'s behest, all of her charges were dropped.


-TANEISHA BISHOP
---
Mr. Wolfe made a mistake but S.W. was able to get him a second chance! S.W. has worked tirelessly during his career to make sure everyone gets the same breaks in the criminal justice system that Mr. Wolfe received.


-CALEB WOLFE
---